In a time-crunch to come up with a Halloween costume for your little one? The Scout Elves happen to be known for their craftiness, and they have a tried and true way to turn any outfit into a full-blown Halloween costume: face paint!
Follow the Scout Elves very best ideas for face painting with kids this Halloween to create quick, easy looks for the 31st of October.
1. Skeleton
Skeleton-themed face paint is a popular choice for Halloween, and we can see why! It's easily achieved by drawing thin white lines over your child's cheekbones, forehead, nose and chin. If you need inspiration, let a photo be your guide for where to place the lines. Finish this look off with a black cloak and kids will be ready to hit the street and trick-or-treat!
2. Pumpkin
If, like the Scout Elves, your child's style is being super cute, then perhaps pumpkin face paint is the way to go. You can keep things simple with an orange base and some black outlines – easy! For girls, tie a green ribbon in their hair as the pumpkin's stalk.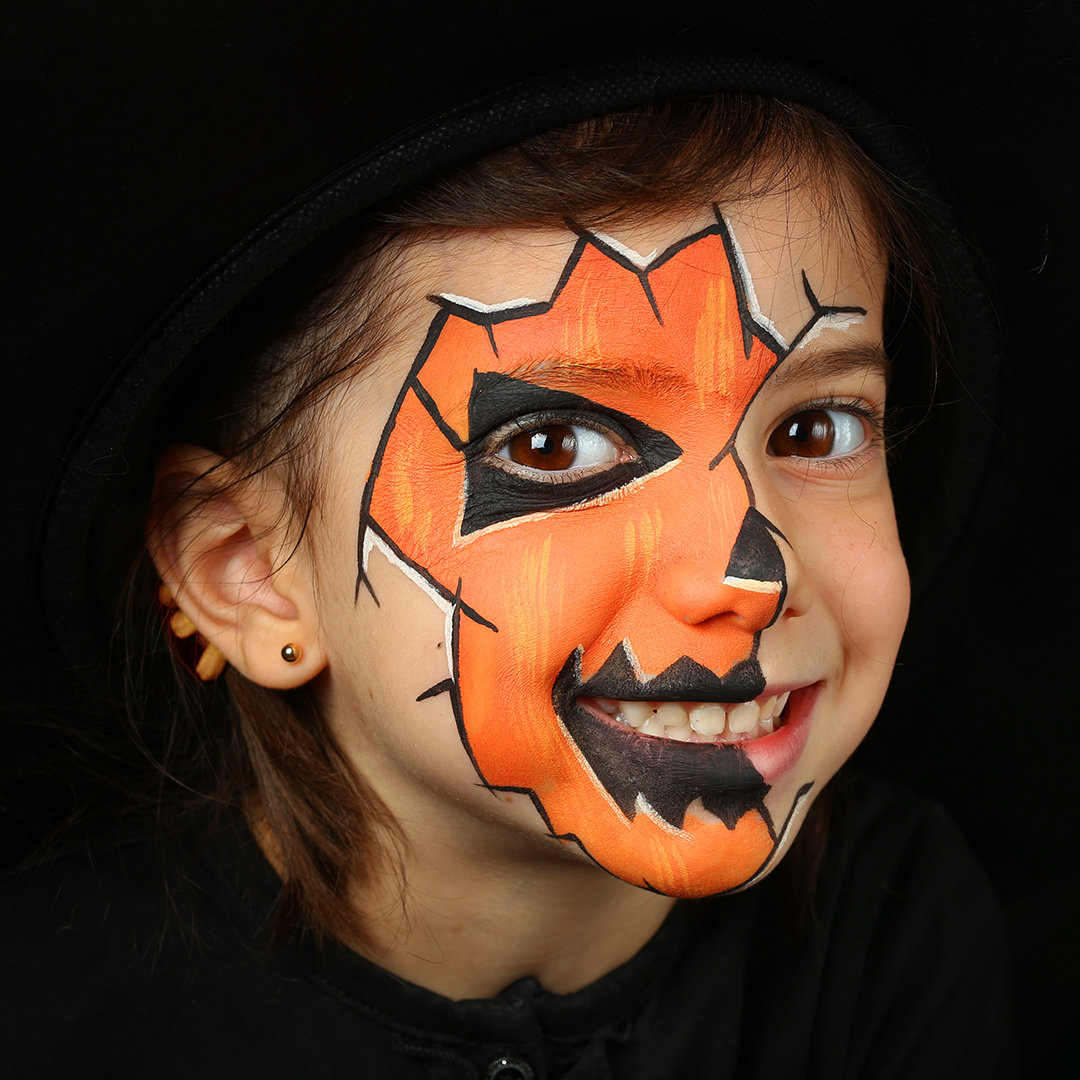 3. Frankenstein's Monster
Frankenstein's monster was a man-made creation, so let your creativity flow with this one. Go for a green base with drawn on stitches to replicate this iconic Halloween character.
4. Monster
Monsters come in all shapes and sizes, so this is another great option for letting your imagination run wild. Start by painting your child's face an unusual colour – green, orange or purple works great! – then add some horns or a set of big teeth. The choice is yours!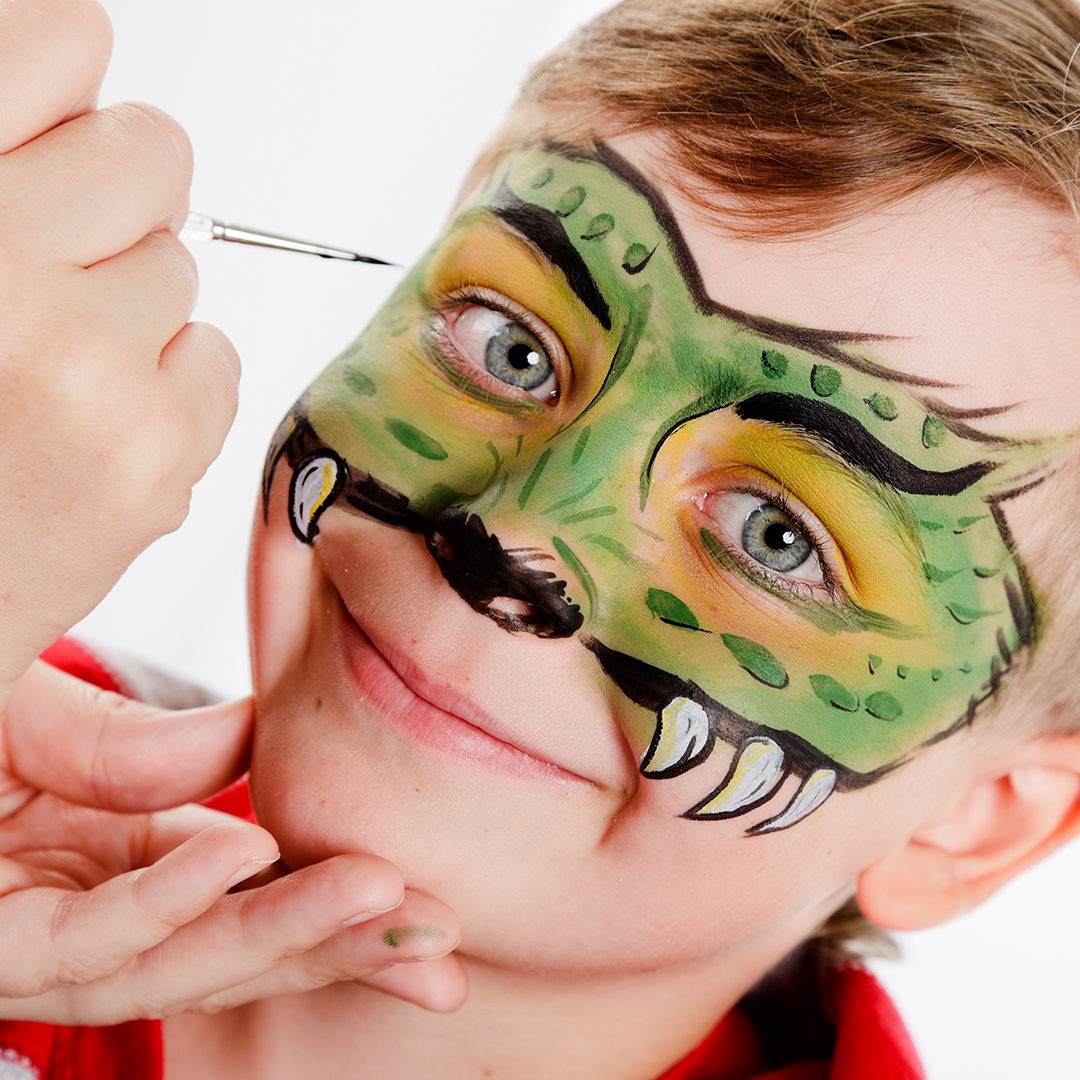 5. Creepy Spiders
Scout Elves love all creatures – even spiders… in fact, they think they're a great idea for Halloween face paint too. Start with a web on the side of your child's face and add one or two little spiders on the other.
6. Butterfly
Who says everything at Halloween has to be scary? There's no such rule at the North Pole, so if your child wants a pretty butterfly painted onto their face… go for it!
Find a butterfly stencil to be your guide, and fill it in with beautiful colors. The Scout Elves love a combination of pink, purple and blue.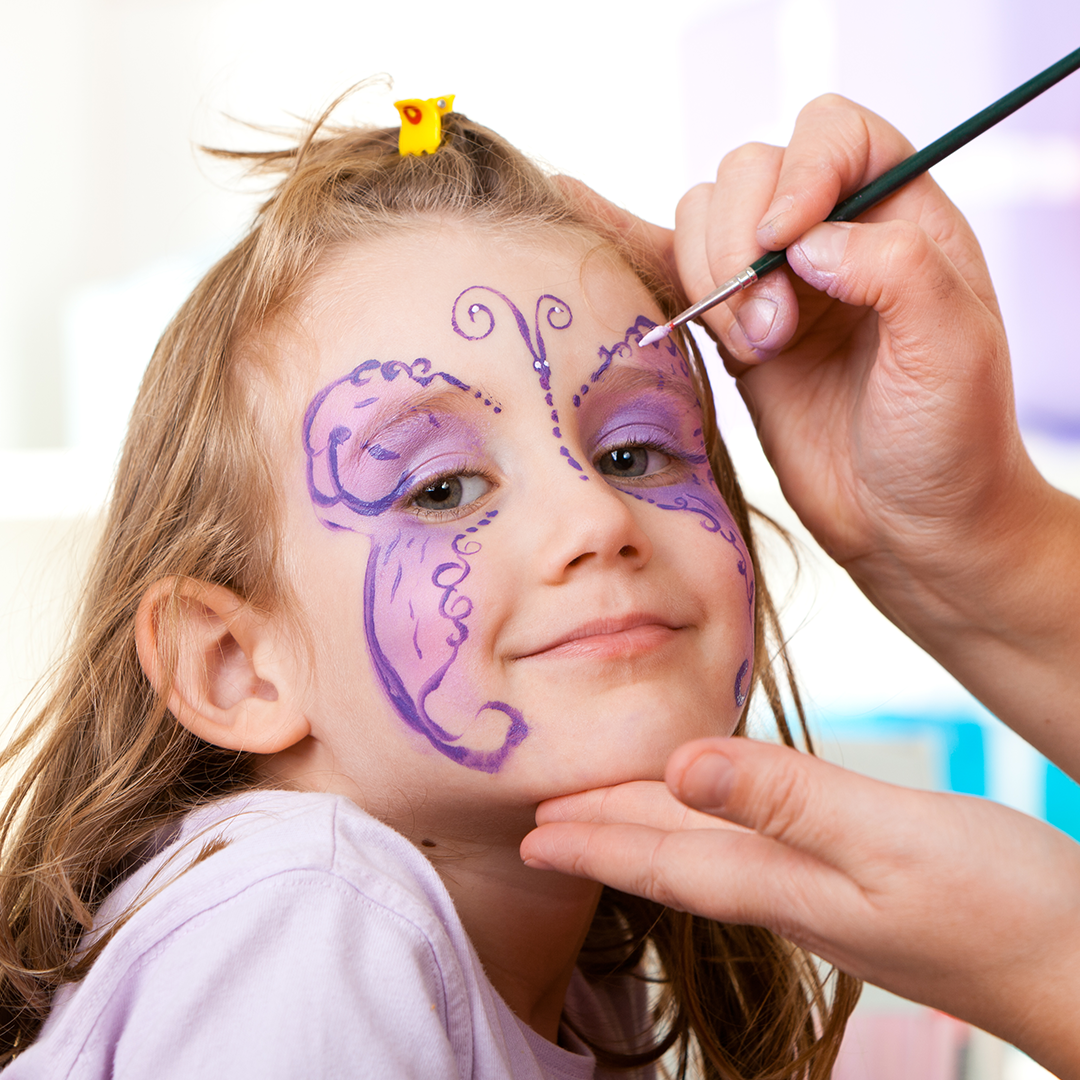 7. Black Cats
Black cat face paint won't take long to do, leaving more time for the little ones to party. Striking eye makeup, a pink nose, and whiskers are all you need. Don't forget their cat ears and tail too!
8. Tiger
Hear them roar! Because this Halloween, there's nothing better than being a proud, confident (and cute) tiger. Some orange and yellow face paint for the base and a steady hand for the tiger stripes is all you need.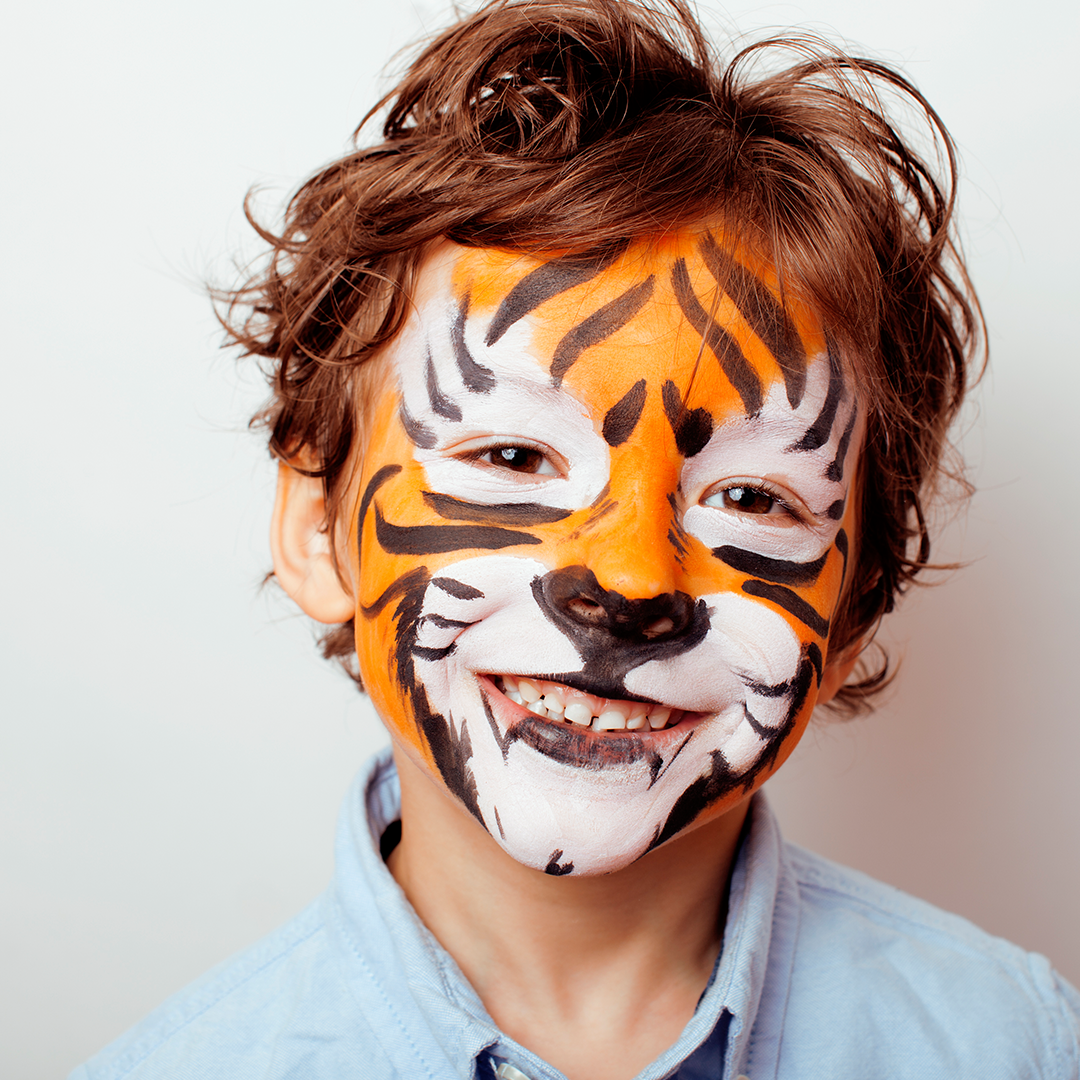 9. Werewolf
If your child is a fan of furry animals, this one is a must! Using black, grey and brown, paint a fur effect on your child's face working your way down from the eyebrows. Next, draw fangs on either side of the mouth and paint the nose and lips black.
To finish, backcomb the hair or use faux fur on the back of the hands for extra impact.
10. Snowflakes
This is one of the Scout Elves favourites as it reminds them of the North Pole. Whether you draw one big snowflake or go for a collection of little ones (top tip… use a stencil to guide you), they're guaranteed to be the coolest kid at the party. You could even dress it up with an outfit fit for a Snow Queen.
11. Cute Flowers
Forget about flowers in your hair, it's all about flowers and face paint! Pick your child's favourite colours and freehand daisies on either cheek, or use a stencil to paint on a beautiful bouquet. Scout Elves' favourite flowers are snowdrops and make a great choice when it comes to face painting.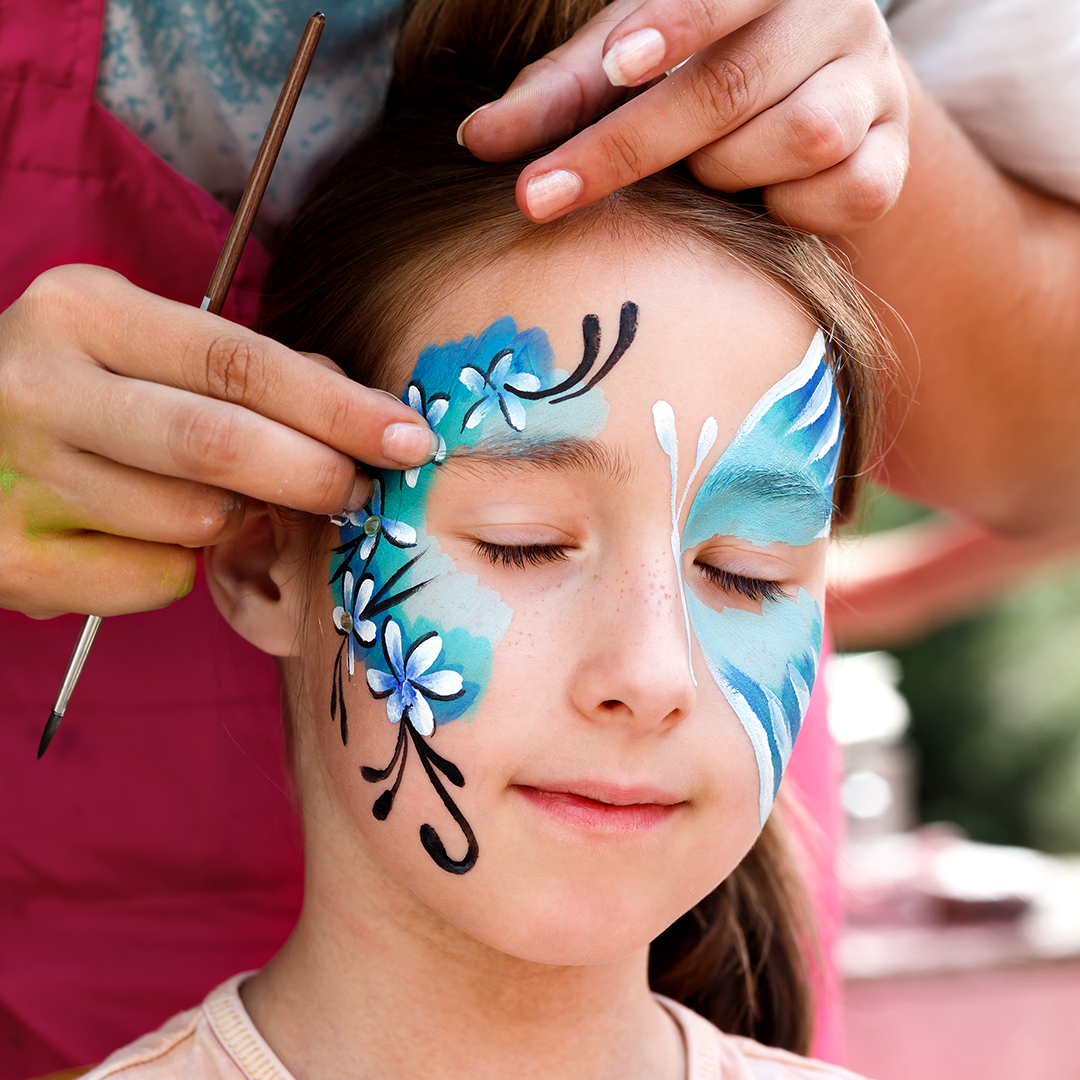 12. Snowman
Every year the Scout Elves build a snowman and ask Mrs Claus to save them a carrot for the nose. If your child is a big fan of snowy weather, turn them into this popular Christmas character using white, black and orange face paint. This is one snowman you don't have to worry about melting!
13. Pirate
Ahoy there! Pirates are a popular choice when it comes to Halloween and they're pretty fun characters for children to pretend to be! With a drawn on beard, scar, and eye patch, the kids will be ready to plunder some treasure and bring home the sweets!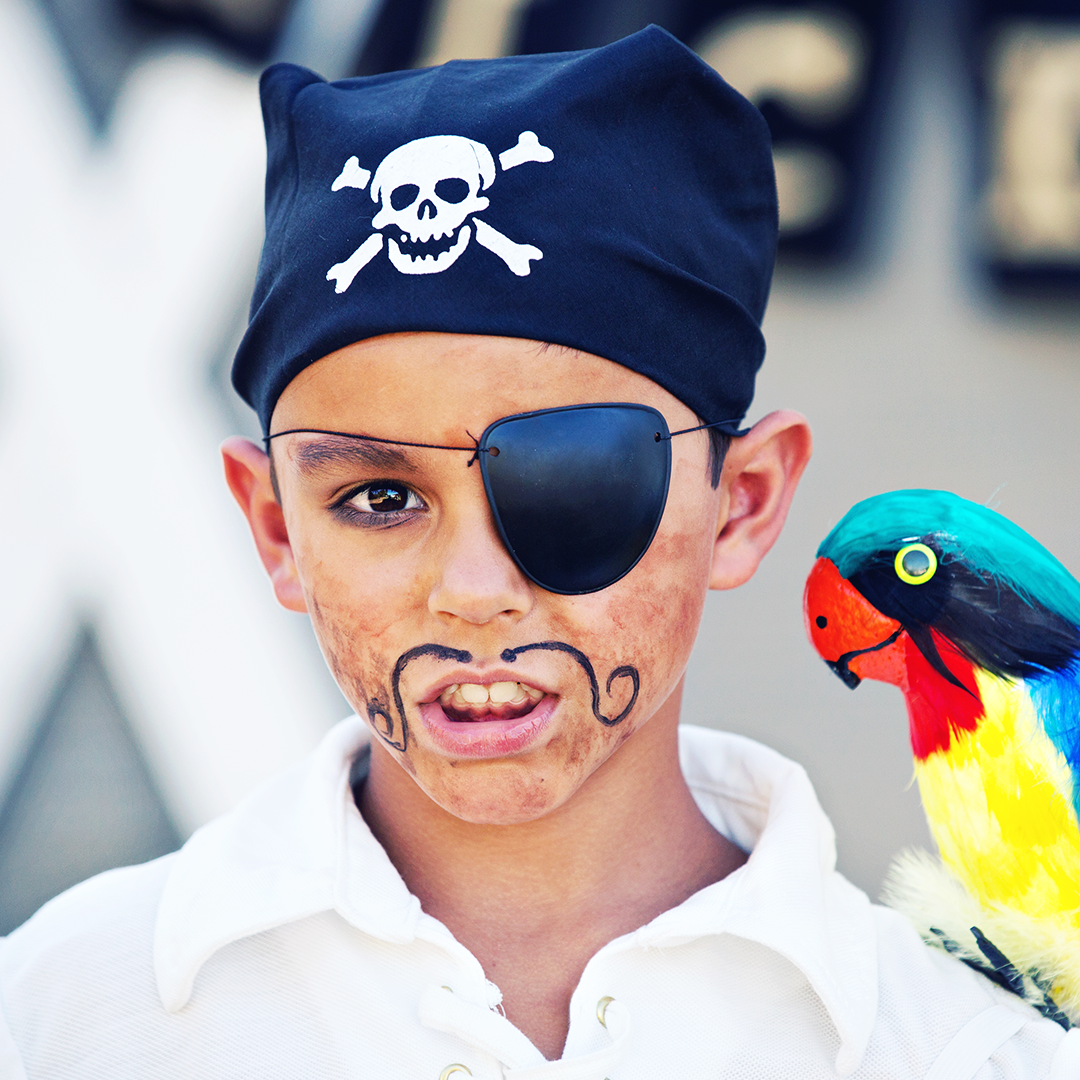 14. Fairy
For little girls who loves playing dress-up, being a fairy with fanciful face paint is a great choice! When it comes to the makeup, let your little fairy choose their favourite colour and incorporate flowers, wings and sparkles for the ultimate fairy look.
15. Football
This outfit will be a big win for any young sport fans. Have them dress up as a football star, and paint their face with a little flag supporting their favourite team and send them out to score some candy!
16. Dracula
You won't need much face paint to make this a success – it's all in the teeth anyway. But to get you started, use white face paint as the base colour then darken the area around the eyes and add little fake blood to finish.
Matched with a long cloak and slick back hair, they'll be ready to go this Halloween.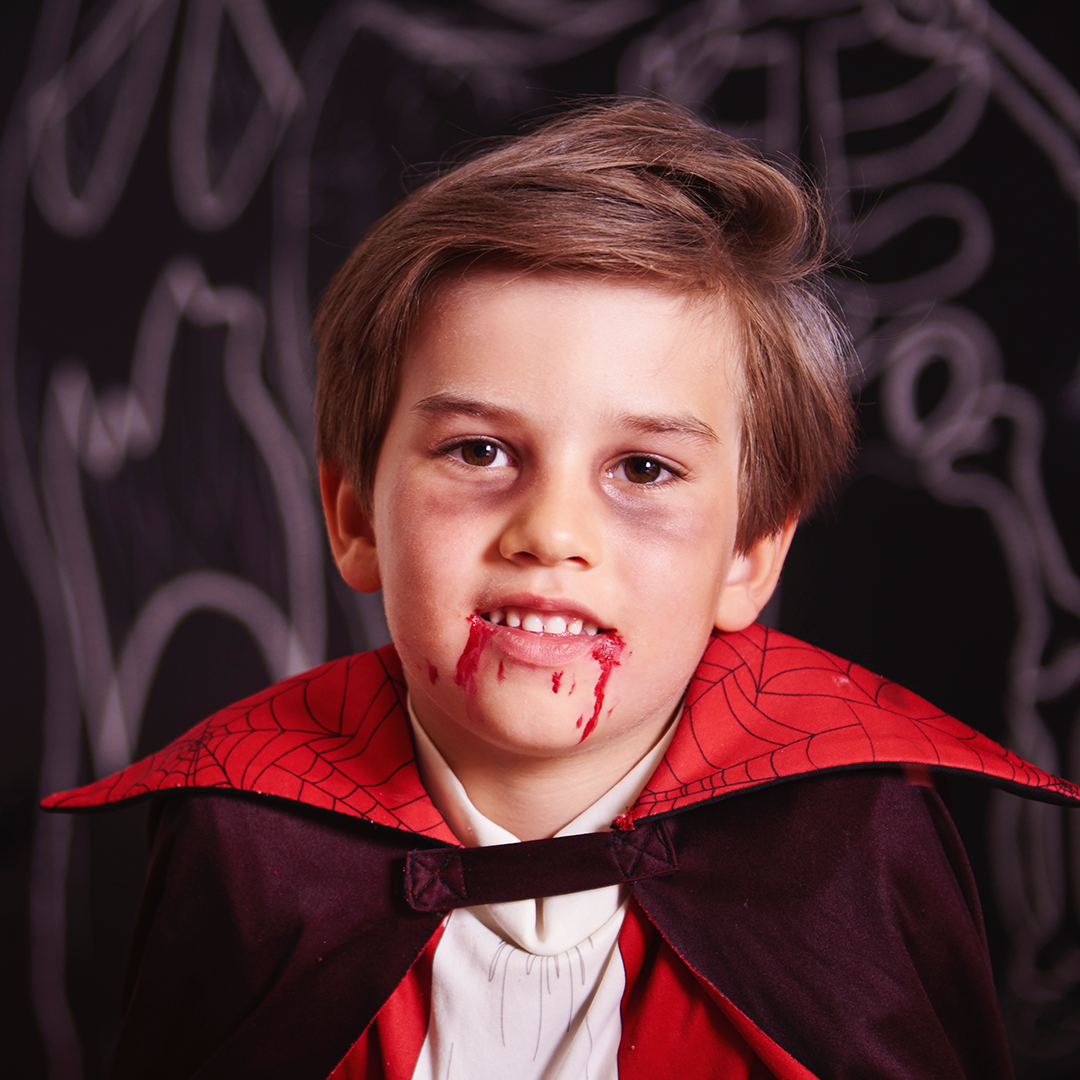 17. Angel
Give your little one the wings of an angel this Halloween and let them float around doing good deeds all day long. Painting simple wings around their eyes with a halo to match are all the finishing touches you need.
18. Witch
Whether they're practicing good or bad spells this Halloween, witch themed face paint is super easy to do. Purple and green make great choices for your base with cobwebs and black lips finishing things off nicely.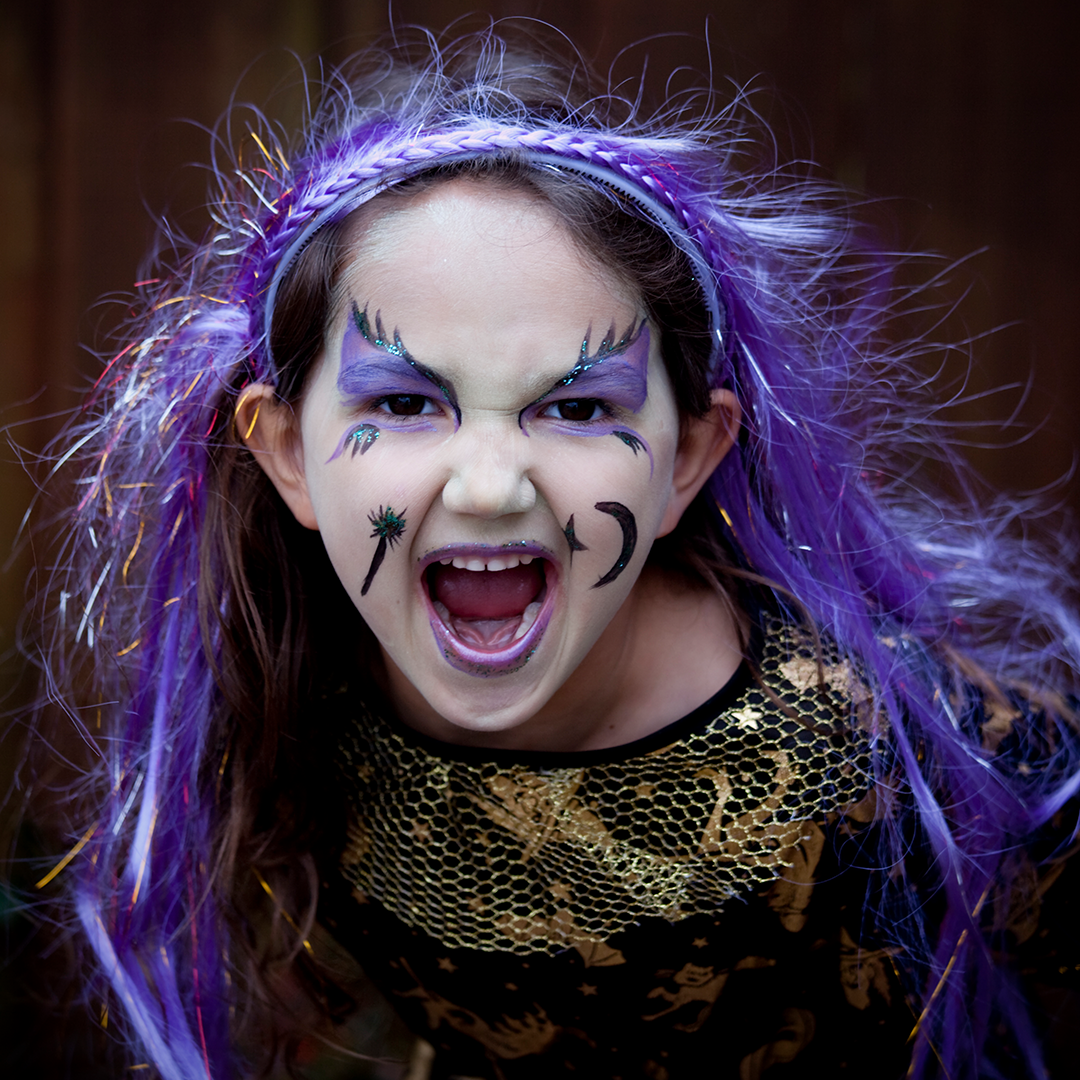 19. Devil
No Halloween party is complete without a cheeky devil – don't worry, there's always an angel to keep an eye on things! It can be as simple as a little red eye makeup and horns or going all out by covering their face in red paint, with darker circles around the eyes, so they look truly devilish!
20. Spooky Bat
Bats are perfect for Halloween parties and are an incredibly easy face painting idea. Draw and create bat-shaped wings around the eyes in black, and finish it off with a bit of silver for definition. Add some glitter too for a sparkly look all night long!