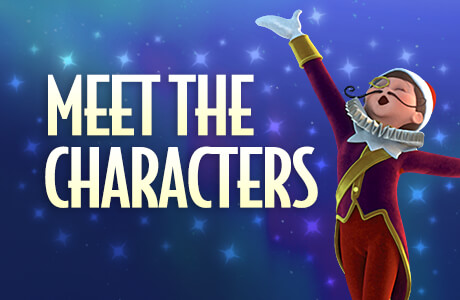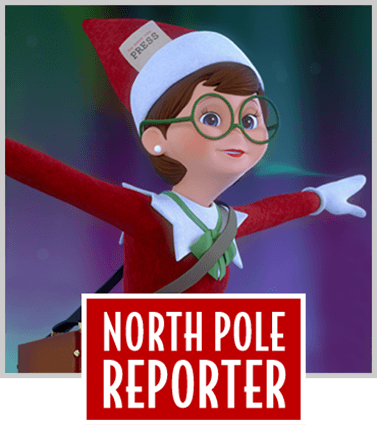 Scout Elf Newsey Noel
About: As the North Pole's newest reporter, Newsey Noel is on the storey! She is specially chosen by Santa to be the first elf to join him on his sleigh on Christmas Eve so that she can explain how important the Northern Lights are to Santa' Christmas Eve mission.
Character Traits: Smart, curious, studious
Best Pals: Captain, Santa, Noorah
Fun Fact: Newsey never leaves home without her notebook and camera in case of breaking news.
Memorable Quote: "This is so much better than flying by myself!" – Newsey while flying on Santa's sleigh.
---
Santa
About: This year, Santa reveals how he flies undetected on Christmas Eve with the help of an old friend named Noorah, a magical fox who lives at the North Pole. As always, Santa inspires kids to be joyous and have hope to keep the magic of Christmas alive and well!
Character Traits: Kind, intelligent, joyous
Best Pals: Mrs. Claus, the Scout Elves and Elf Pets®
Fun Fact: Santa's sleigh is shielded by the mystical North Lights every Christmas Eve.
Memorable Quote: "Don't ever forget: there aren't many things more powerful than hope. Not even me."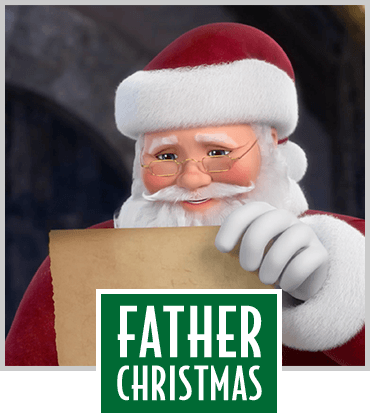 ---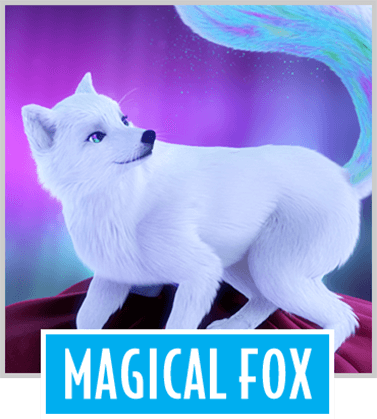 Noorah
About: One of Santa's oldest friends, Noorah is a magical arctic fox who makes Christmas possible by creating the great glow of the Northern Lights with her tail. When the lights are lit, they shield Santa from sight and even pause time.
Character Traits: Quick, selfless, magical
Best Pals: Arctic fox cubs, Santa
Fun Fact: Noorah lives in the hills above the North Pole City Center.
Memorable Moment: Noorah gracefully glides down the North Pole hills to join Santa on his sleigh.
---
Michael
About: You've never met a bigger fan of the holidays than Michael, who is excited to have his mum home just in time for Christmas. But when he learns the Army might not be able to send his mum home for the holidays, he must dig deep to find hope.
Character Traits: Hopeful, cheerful, loving
Best Pals: Captain, Snowball
Fun Fact: Every year, Michael sets up an elaborate Christmas display at his grammy's house, which includes tonnes of lights and his huge snow globe collection.
Memorable Quote: "Do you think I could get a new [snow globe] from Santa this Christmas? A new [one] would be really cool!"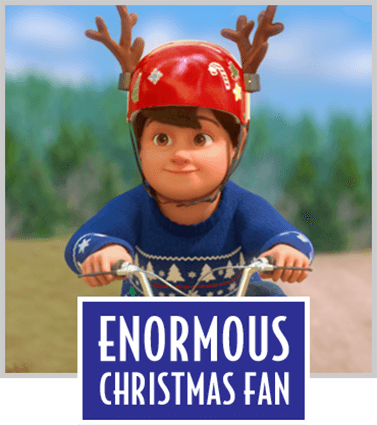 ---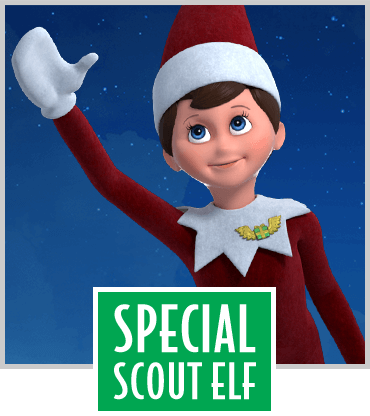 Scout Elf Captain
About: As the beloved reporting Scout Elf of Michael, Captain is a joyous elf who can't wait to see his best pal for the Christmas season! This year, Captain has a special mission to fulfil: teach Michael about how important it is to have hope at Christmastime.
Character Traits: Caring, happy, helpful
Best Pals: Michael, Newsey Noel, Santa
Fun Fact: Captain was given his name by Michael to honour his military mum.
Memorable Moment: "[Michael] just wants his mum to come home. Can we do that?"
---
Elf Pets Snowball
About: As the first arctic fox cub to visit a family, Snowball becomes friends with Michael and helps him restore his hope for the Christmas season. With her magical snow globe, Snowball becomes one of Michael's favourite holiday gifts.
Character Traits: Playful, supportive, friendly
Best Pals: Noorah, Michael
Fun Fact: Snowball's beautiful eyes match the vibrant colours of the Northern Lights.
Memorable Moment: Michael shakes Snowball's snow globe to show he believes in the magic of Christmas.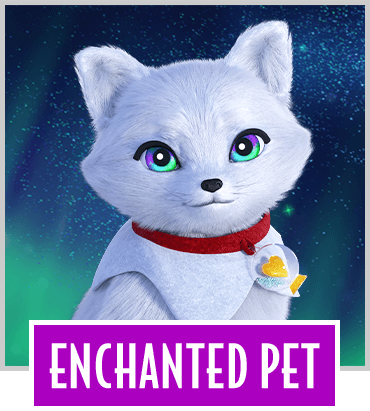 ---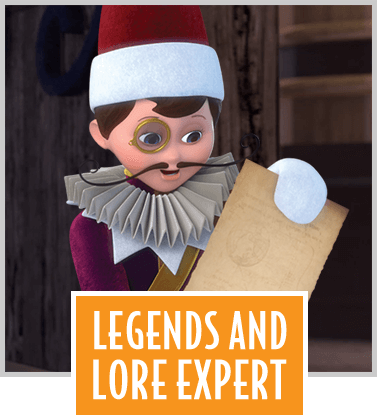 Scout Elf Joe
About: Known for his humour, smarts and iconic monocle, this Legends and Lore Room elf is Santa's right-hand man and an expert on everything there is to know about the North Pole. Elf Joe can often be found near Santa, helping him keep track of his busy Christmas schedule!
Character Traits: Intelligent, witty, funny
Best Pals: Santa, Newsey Noel, Captain
Fun Fact: Besides Santa, Elf Joe is the most knowledgeable character in the whole North Pole!
Memorable Quote: "Why are you being so overly dramatic? That's my job!"