It's time to grab your chef's hat and get busy in the kitchen with these easy baking ideas for kids and parents! They come recommended by Mrs Claus herself and she loves nothing more than getting the Scout Elves to help her in the kitchen – little helpers are the best helpers, after all.
1. Easy cake in a mug
Upgrade the kids' evening cocoa to this easy, peasy (and irresistible) cake in a mug recipe. All you need is a few ingredients and just 5 minutes of your time – yep, just 5 minutes and the whole family can be enjoying one of the Scout Elves' favourite sweet treats.
You'll need:
4 tbsp self-raising flour
2 tbsp sugar
2 tbsp cocoa
1 egg
3 tbsp milk
3 tbsp vegetable oil
1/2 tsp vanilla essence
1 tbsp milk chocolate chips
Instructions
Mix all the dry ingredients together in a large mug.
Beat the egg into the dry mixture, then add the oil, milk and vanilla.
Stir in the chocolate chips and pop it in the microwave for 3 minutes.
Grab a spoon and enjoy!
2. Two-ingredient chocolate spread cake
We kid you not when we say all you need is two ingredients for this cake. This recipe is so easy to do and incredibly tasty too, it's a guaranteed chocoholic pleaser! With only a few steps to complete, the little ones will be able to help too.
You'll need:
Instructions
Beat the eggs in a large bowl until light and fluffy.
Spoon a dollop of chocolate spread into a bowl and microwave for 10 seconds until it's soft.
Fold the chocolate spread into the egg mixture in three parts until it's completely mixed together.
Place the mixture in a cake tin and bake in the oven for 25-30 mins.
Let the cake cool and slice up a piece for the kids to enjoy.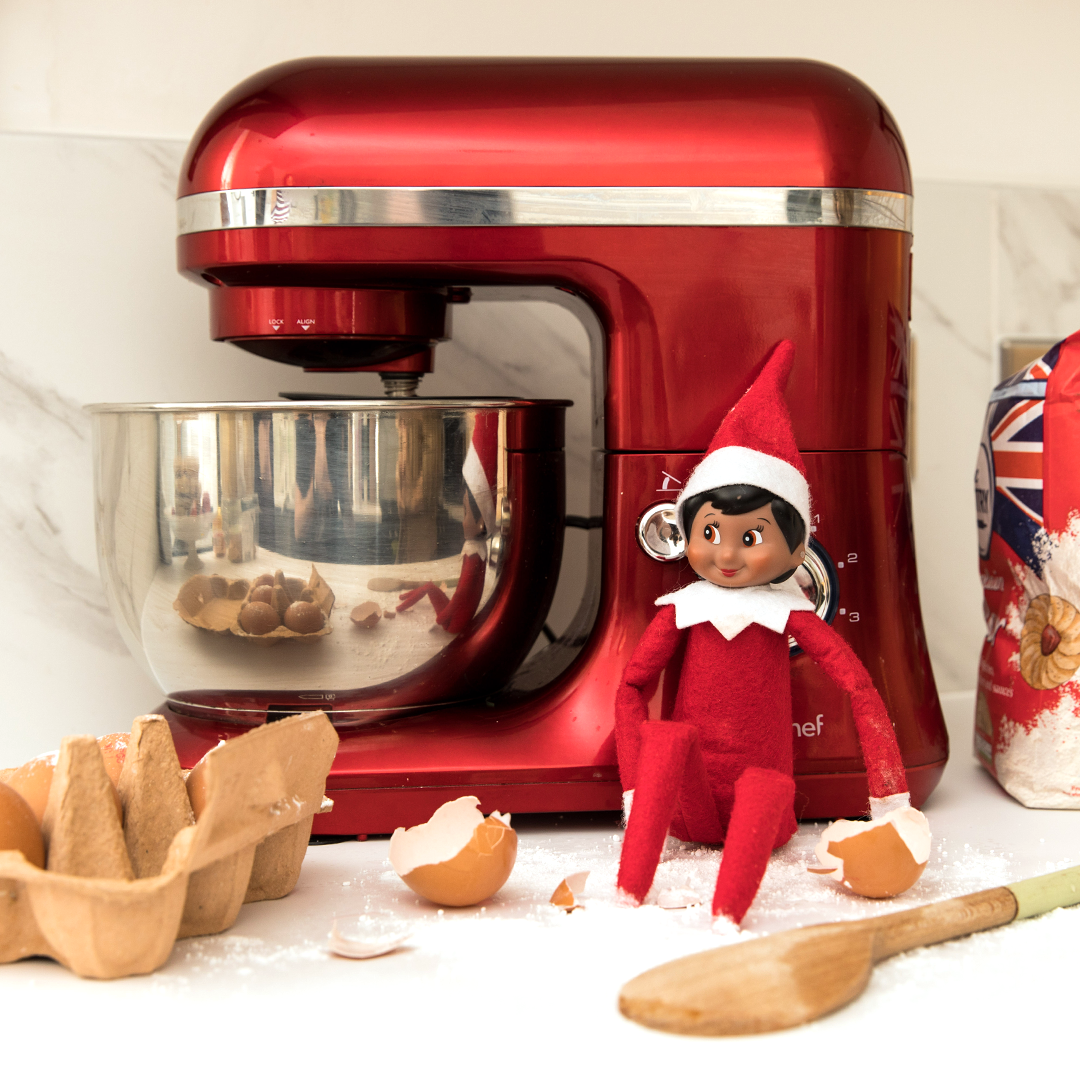 3. Chocolate chip cookies
The Scout Elves love it when Mrs Claus bakes cookies in the North Pole! She likes to leave them out with a warm glass of milk, and we feel sure your kids will love them too. We've chosen chocolate chips for this recipe, but you can mix it up with their favourite sweet treats.
You'll need:
125g butter
1/2 cup sugar
1/2 cup brown sugar
1 egg
1/2 tsp vanilla essence
1/4 tsp salt
1 3/4 cups self-raising flour
150g milk chocolate chips
Instructions
Cream the butter, sugar and vanilla together in a mixing bowl.
Add the egg followed by the flour and salt.
Stir in the chocolate chips.
Roll the mixture into small balls and place them on a greaseproof lined baking tray with enough room for the cookies to spread out.
Bake for 8-12 minutes and leave to cool before tucking in!
4. No-bake cake pops
Who needs to bake when you can make cake pops instead? The kids will absolutely love making and decorating these easy no-bake cake pops. They not only look great but taste great too, making them the perfect mid-afternoon snack.
You'll need:
Chocolate sandwich biscuits with cream filling
4 ounces cream cheese
1 1/2 cups milk chocolate chips
1 tbsp vegetable oil
Sprinkles
Don't forget the lollipop sticks too!
Instructions
Crush up all the biscuits, then add the cream cheese and mix it all together.
Using your hands, roll the mixture into balls and add a lollipop stick to each one.
Place the cake pops on a baking sheet in the freezer for 30 mins.
Melt the chocolate and vegetable oil until runny.
Dip the cake pops in the melted chocolate and cover in sprinkles.
Return the pops to the baking sheet and refrigerate until the chocolate is set.
5. Chocolate Crispie Buns
Chocolate crispie buns are a classic sweet treat that kids love to make (and adults too). They couldn't be simpler to whip up in the kitchen and you can let the little ones accessorise with their favourite sweets too.
You'll need:
60g unsalted butter
3 tbsp golden syrup
100g milk chocolate
90g your chosen cereal
Instructions
Melt the chocolate in small bursts in the microwave, stirring often.
Cut the butter into small pieces and add to the chocolate until melted.
Stir in the syrup.
Add the cereal and stir gently until they're covered in chocolate.
Decorate with sprinkles and sweets.
Spoon the mixture into bun cases and leave to cool before eating.
6. Iced biscuits
If your children love getting creative in the kitchen, then this is the recipe for you. Once you've baked the biscuits – they can help here too – let their imaginations run wild with an icing pen in their hand and a tonne of sweets to boot.
You'll need:
200g unsalted butter
200g golden caster sugar
1 large egg
½ tsp vanilla extract
400g plain flour
Coloured icing pens
Instructions
Beat the butter until soft and creamy.
Mix in the sugar, then the egg and vanilla.
Finally, add the flour to finish the dough.
Roll out the dough and cut into shapes using cookie cutters.
Bake for 7-10 mins or until golden brown.
Allow them to cool before decorating.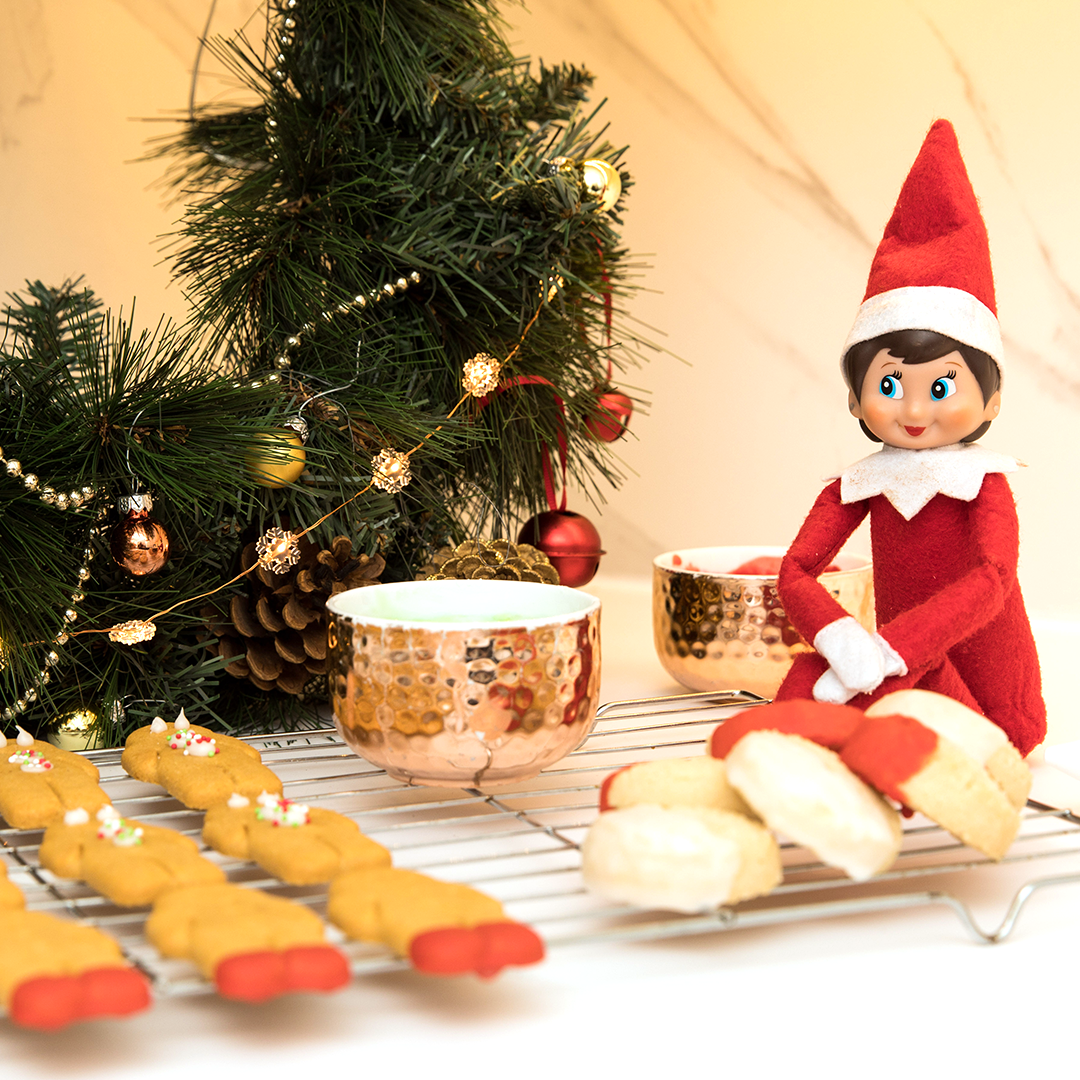 7. Cookie dough pizza
Imagine following up your child's cheese pizza up with another pizza? A cookie dough pizza that is! It's fun, exciting and we just know the kids will love it. They can add their favourite toppings too… the Scout Elves love strawberries and chocolate!
You'll need:
185g butter
185g golden caster sugar
150g soft light brown sugar
2 medium eggs
2 tsp vanilla extract
335g self-raising flour
1 tsp salt
200g chocolate chips
Instructions
Beat the butter and sugar together in a large bowl.
Beat in the eggs and add the vanilla extract.
Sift in the flour and salt and fold until mixed evenly.
Scatter and stir in the chocolate chips
Roll the mixture into a big cookie and place on a greaseproof lined baking tray in the oven for 25 mins.
Leave to cool before letting the kids add their favourite toppings.
8. Iced buns
This one couldn't be easier when it comes to making a last-minute treat for your kids. You can come prepared with ready-made white buns and let the kids get stuck into the fun bit of decorating (and eating, of course).
You'll need:
6 soft white buns
350g of icing sugar
Food colouring
Sprinkles
Instructions
Give each child a bun to decorate.
Let them mix the icing sugar with the food colouring of their choice.
Finish with sprinkles and eat!
9. Chocolate brownies
No Scout Elf can resist a chocolate brownie and that goes for kids too. This is Mrs Claus' special recipe and it's a favourite in the North Pole. Served with a scoop of vanilla ice cream, your little ones will be coming back for more.
You'll need:
100g butter
200g dark chocolate
4 eggs
250g golden caster sugar
100g plain flour
1 tsp baking powder
30g cocoa
Instructions
Melt the butter and chocolate together over a low heat or in the microwave, stirring frequently.
Whisk the eggs and sugar together until light and fluffy.
Fold the chocolate mixture into the whisked eggs and sift in the flour, baking powder and cocoa.
Pour the brownie mixture into a greaseproof lined baking tray and bake for 25-30 mins.
Divide the pieces up and serve with ice cream!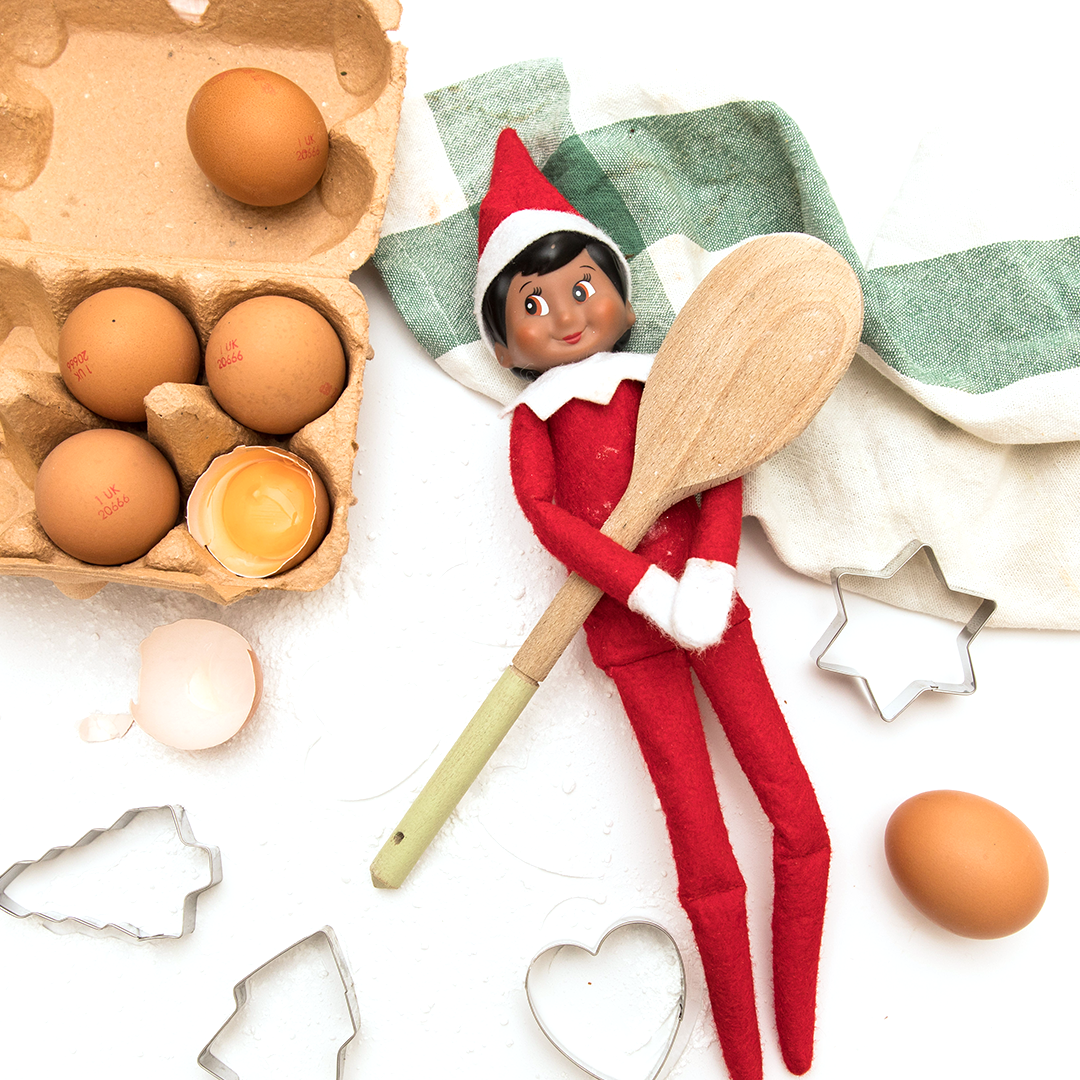 10. Rocky road
This is another easy no-bake recipe idea children love to get involved with. There are lots of tasks you can keep them occupied with from crushing the biscuits to mixing all the ingredients together. They won't have to wait long before tucking in too!
You'll need:
100g butter
300g dark chocolate
3 tbsp golden syrup
Rich tea biscuits
Mini marshmallows
Chocolate-covered malted balls
Instructions
Melt the butter, chocolate and syrup over a low heat or in the microwave, stirring frequently.
Crush the biscuits and add them into the mixture along with the marshmallows and chocolate-covered malted balls.
Pour the mixture into a square tin with greaseproof paper.
Refrigerate until the Rocky Road is set and ready to eat.