Set the stage for a wonderful holiday season and prepare for your Scout Elf's arrival with these simple tips from the Scout Elves! From gathering items for your elf, to planning the best welcome you can think of, the Scout Elves have you covered in their quick crash course for Scout Elf Return Week (Nov. 24-Dec. 1). Check out the Scout Elves' video below, showing some of their favorite ways for kicking spirit into high gear and prepping for the season ahead.
Want to see all the ways your family can prepare for your elf's return? Read on for a full list of family activities that are sure to make you as merry as the Scout Elves themselves just in time for the holidays.
---
Get in the Spirit of the Season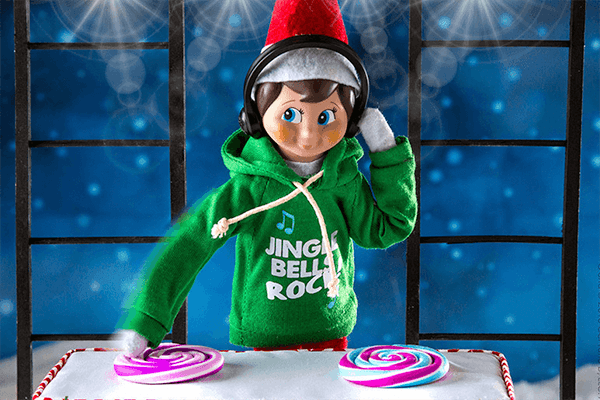 Make a Merry Playlist.

Make a list of your family's most beloved holiday hits. Crank up the jolly tunes during family karaoke, a car ride singalong or just use the songs as background music while you trim the tree or search for your Scout Elf!

Send Christmas Cards.

Break out the craft supplies and host a DIY card crafting night in your home. Add sparkles, stickers and more to your season greetings and send them to spread Christmas cheer to all your friends and family.

Go on a Christmas Light Adventure.

Hop in the car and cruise the neighborhood picking out your favorite Christmas lights and decorations. For extra fun, make a checklist of characters and types of décor to find. The first person to mark all the items off of their list, wins!

Watch a Christmas Classic.

Whether an animated short or a feature-length film, turn on a classic movie with your family that is all about Christmas.

Spread Cheer.

Remember those less fortunate this season and pick several ways for your family to give back, such as donating gifts or volunteering with a local organization.

Give Yourself a Sugar Rush.

Indulging in treats is one of the sweetest parts of the season. Stock up on your favorites to be sure your sweet tooth never goes unsatisfied.
---
Set Your Scout Elf up for Success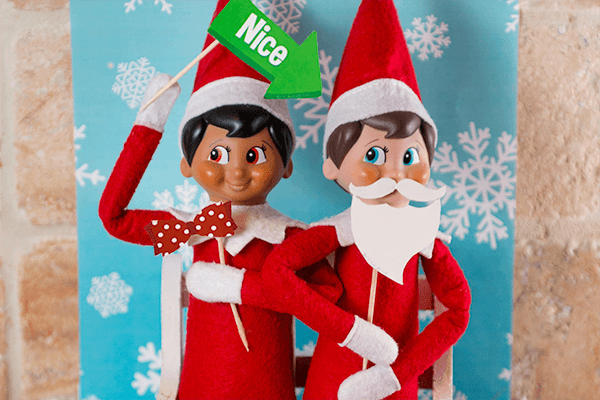 Gather elf-sized items.

Small furniture, Claus Couture Collection® elf clothes, mini accessories and more, are all great items for your elf. Leave them out and see what cool scenes your elf creates!

Print out fun elf ideas.

If there are any adorable ideas you've seen your friends' elves create, print out a photo and leave it out for your elf. If you have time, gather all the supplies, too. Once they see it, they'll use the items you've left, and the photo as a guide to recreate the fun.

Deck the Halls.

Ask each family member to lend a helping hand to deck the house in candy canes, snowflakes, trees and knick-knacks featuring Saint Nick himself! Your Scout Elf loves incorporating these items into their hiding spots, or sometimes even just sitting amidst the festive items waiting for you to find them!

Read a Christmas Classic.

Add books about the Scout Elves' favorite holiday into your nightly bedtime story rotation, including The Elf on the Shelf: A Christmas Tradition. By reading the book as a family, you'll understand all your elf's duties for Santa, and be ready to make their season in your home a total success!
---
Welcome Your Elf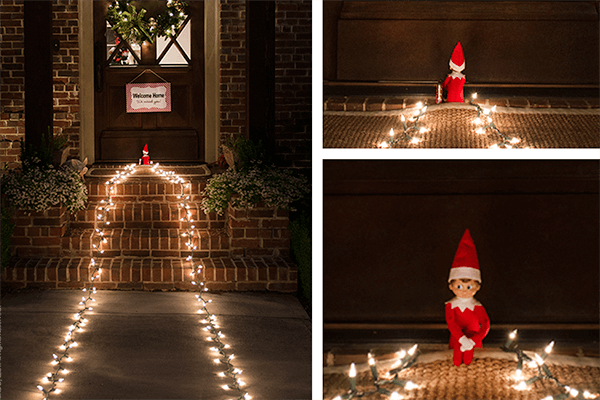 Create a Runway for Your Elf's Landing!

Light the way for your elf by creating a runway so they know exactly where to go!

Decorate a Gingerbread House.

Nothing will make your Scout Elf feel more at home than a sweet spot to settle in–especially one that's just the right size! Get creative with gumdrops, icing, peppermints and more as you dress up a sweet little gingerbread house just for your elf.

Cookie Test Run.

The smell of cookies wafting through the air will make your Scout Elf feel as though they're back in Mrs. Claus' Sweet Shop™! Welcome your elf with sweet smells by making sure you've got your recipes down pat during a Christmas cookie test run. Just one more reason to enjoy a sweet treat this season!

Frost the Windows.

The North Pole is known for snow—lots and lots of snow! Dress your house up with spray-on snow to give your windows a Christmas upgrade. You and your Scout Elf will feel like you're living in a winter wonderland all season long!

Throw a Welcome Party.

Say hello to your Scout Elf—and the season—with a spirited welcome celebration.
---
You can also prepare for your elf's arrival by learning everything there is to know about elves in our North Pole Knowledge section, featuring fun facts and frequently asked questions about elves!